Special Features
Dispatches from Brimfield
Stories and photos from my experience at the Brimfield Antique Show.

Crisp, Clean, Eclectic Linens
Zena Borlick, "Vintage Linen Lady," has the most beautiful selection of antique linens I've ever come across. When you enter her booth you know that she really cares about her product; everything is freshly washed, ironed, folded, organized and priced. The stacks of pillowcases, tablecloths, handkerchiefs, and other linens are immaculate. Her prices are very affordable, starting at $1 and rarely exceeding $150. I was thoroughly impressed by her selection of (my favorite) US State-themed linens and chenille bedspreads to lace tablecloths and silk flags. She is from Mount Airy, Maryland and travels all over to shows. Make sure to check her out in the Spring in Brimfield.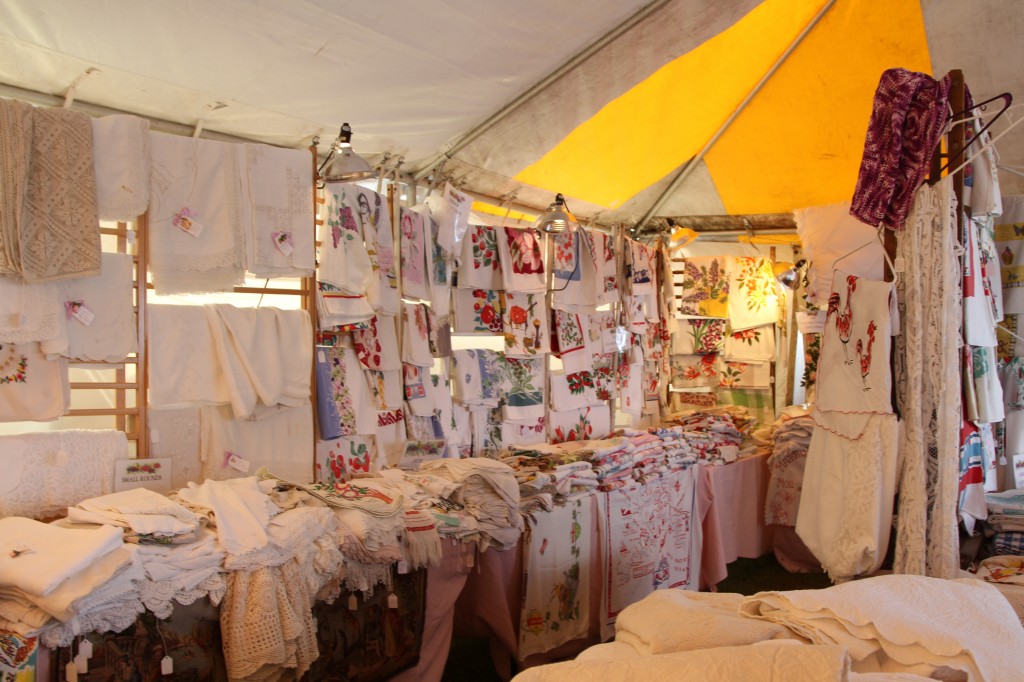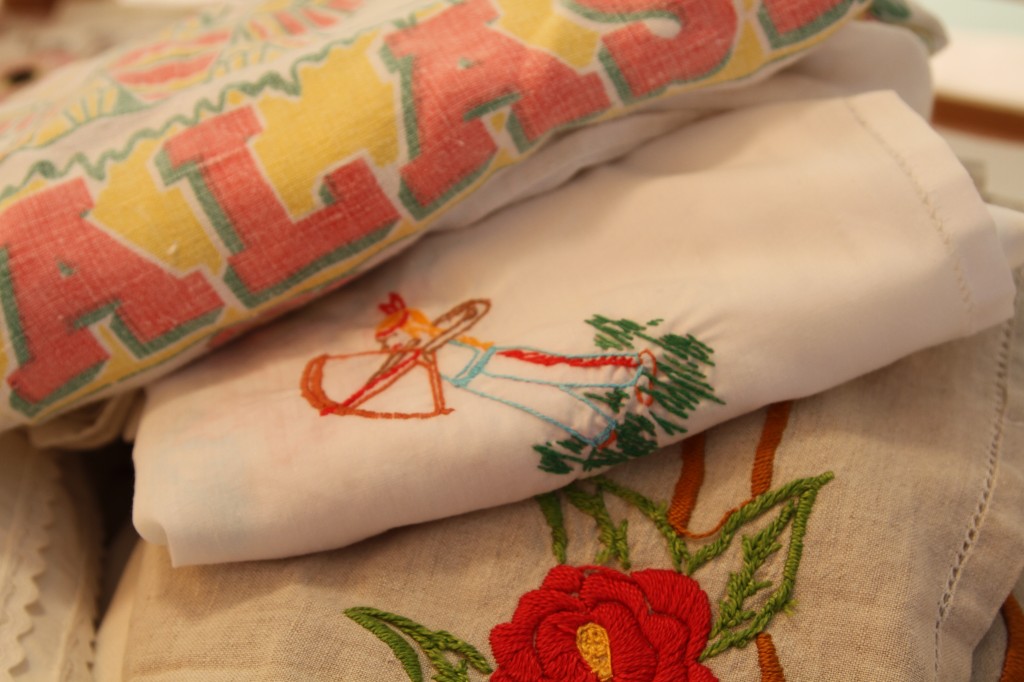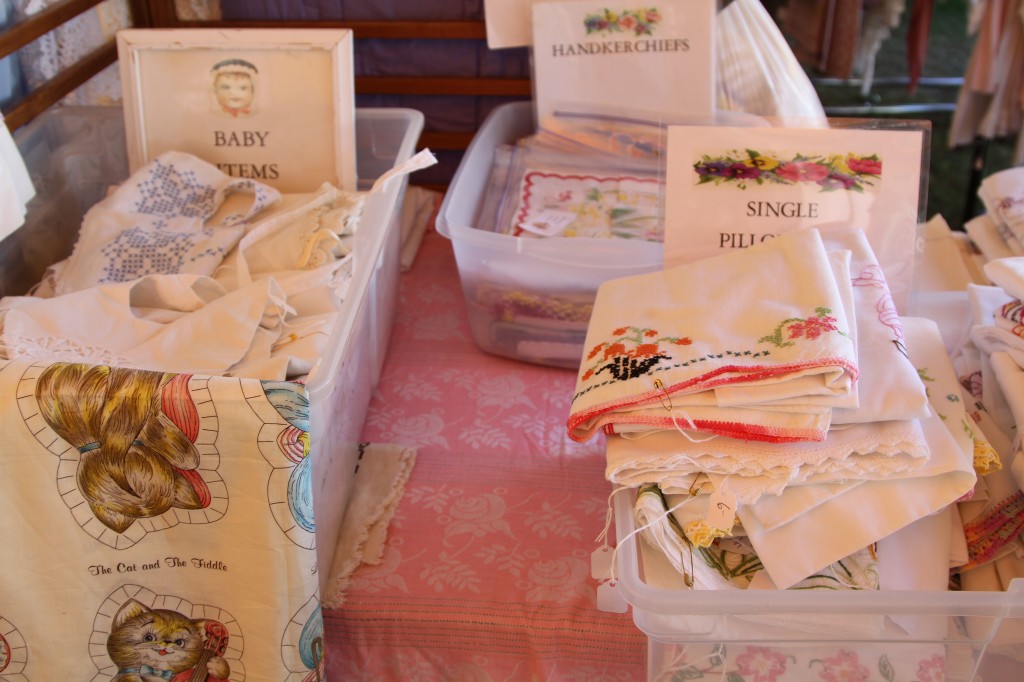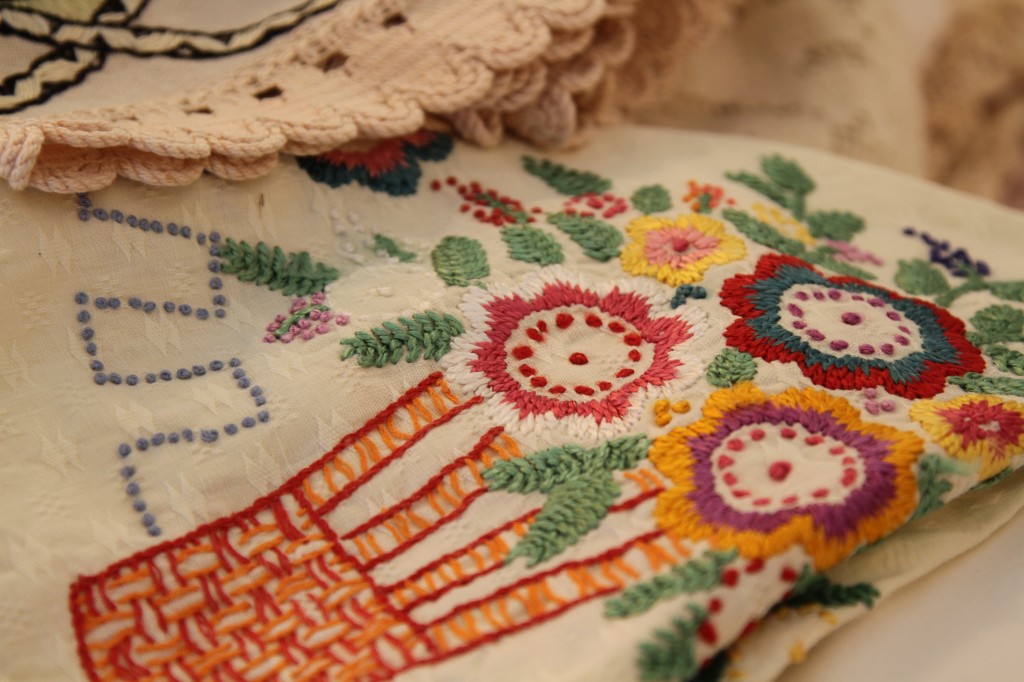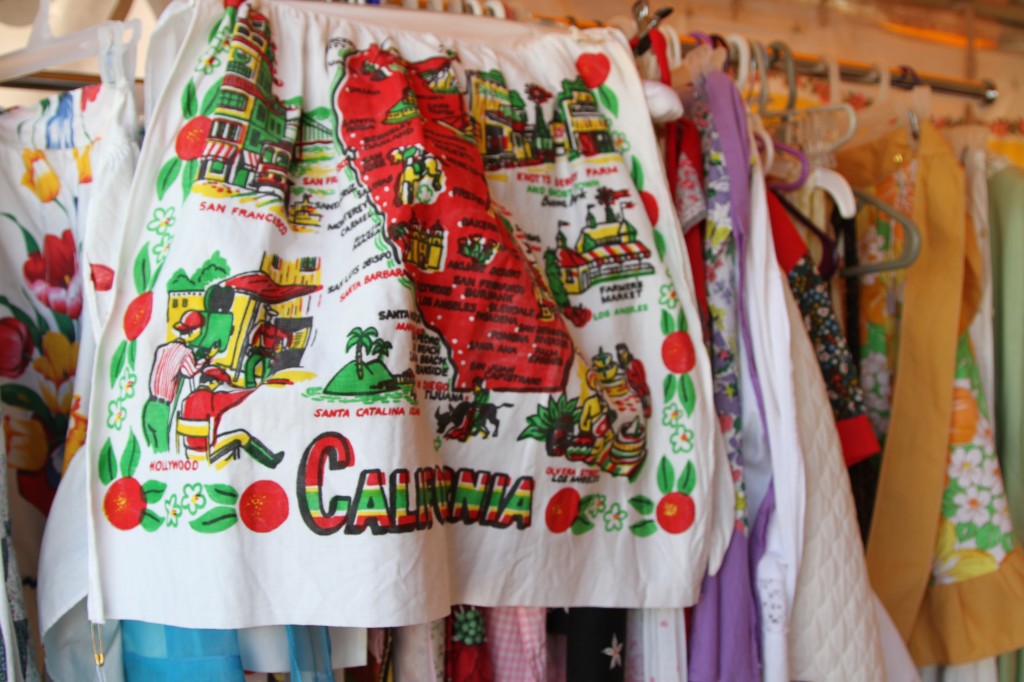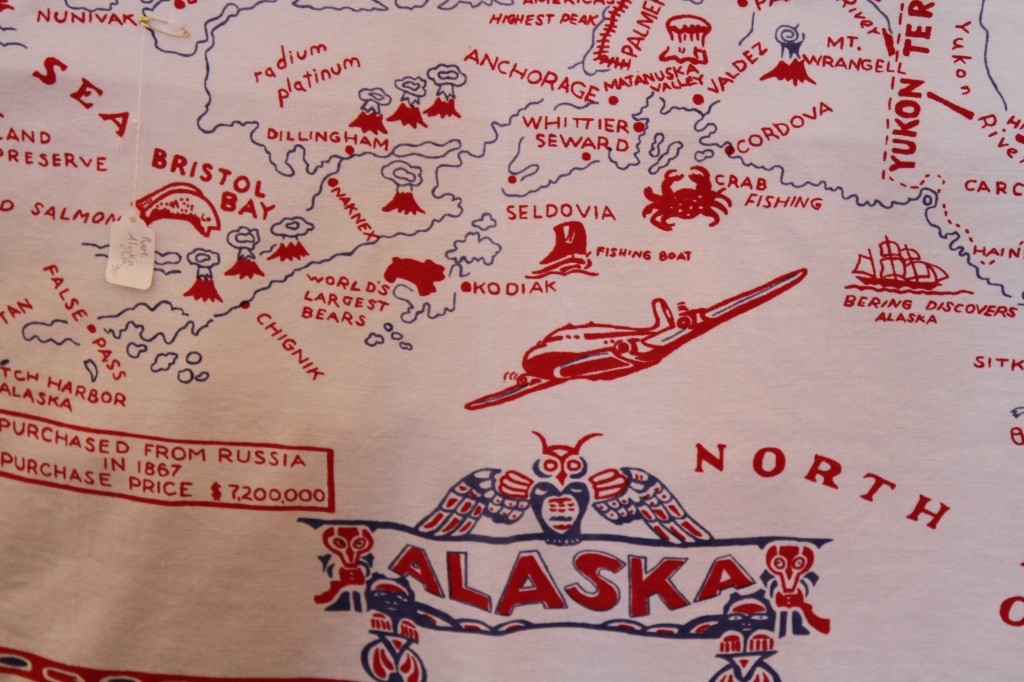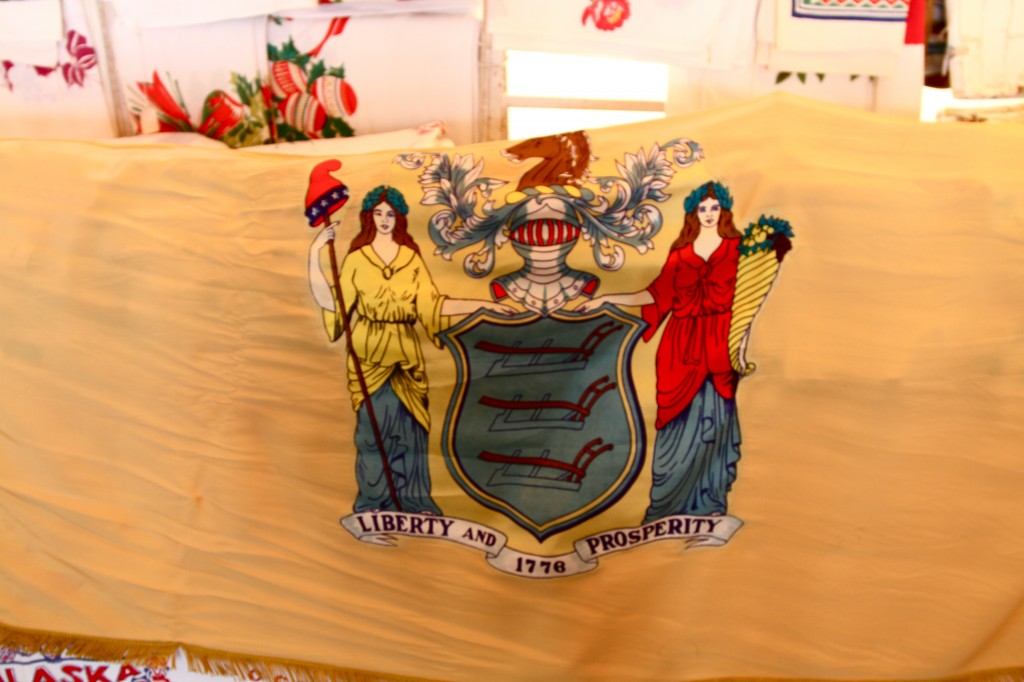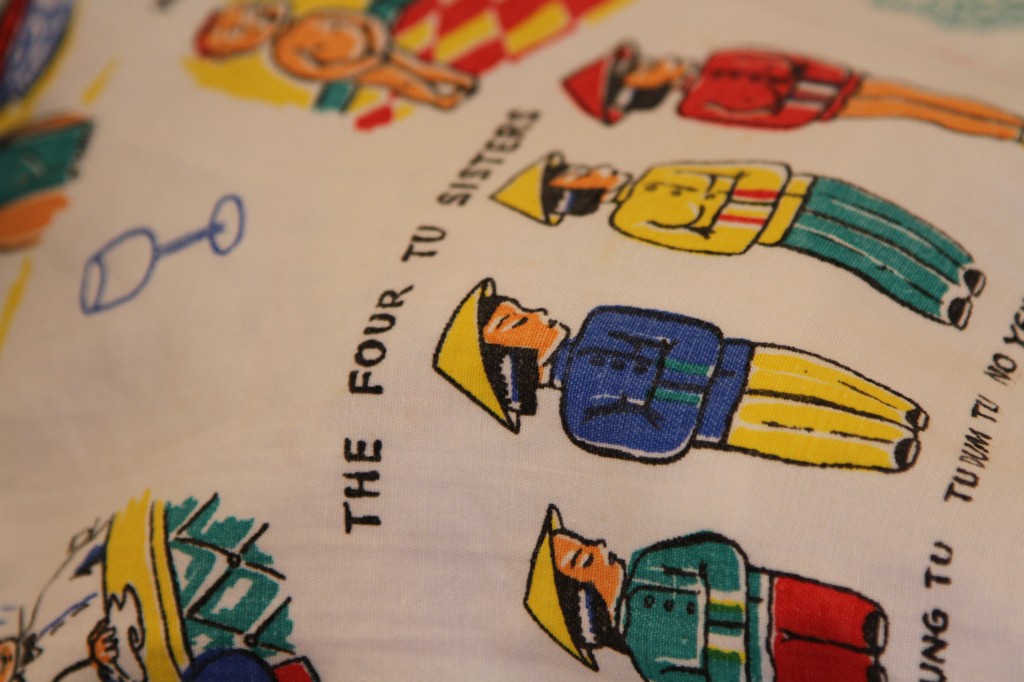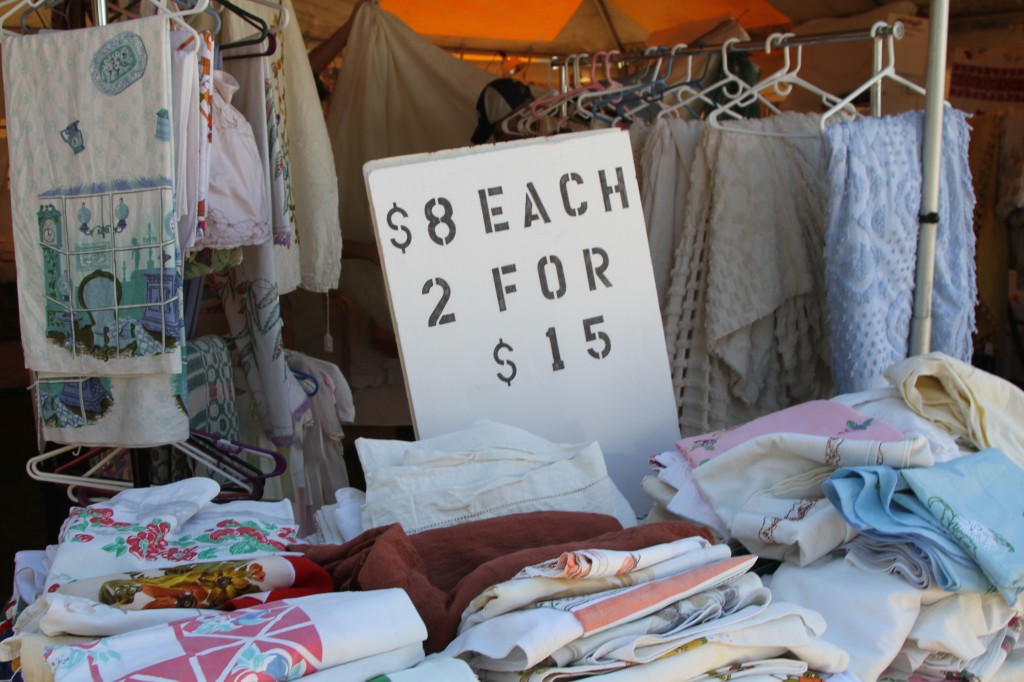 My Obsession: B&W Photos of the Unknown
Right before my travels through Brimfield ended I stumbled into a booth that was not as organized as the others–actually it seemed quite thrown together–but I'm pretty sure that is what the guys running it were going for. They had a ton of interesting stuff but what caught my eye was the boxes of black and white photographs. For the past two years I have been completely obsessed with old photographs. I could look at them for hours. I will share the ones I found in a later post when I frame them but for now enjoy the amazing selection I stumbled upon at Brimfield.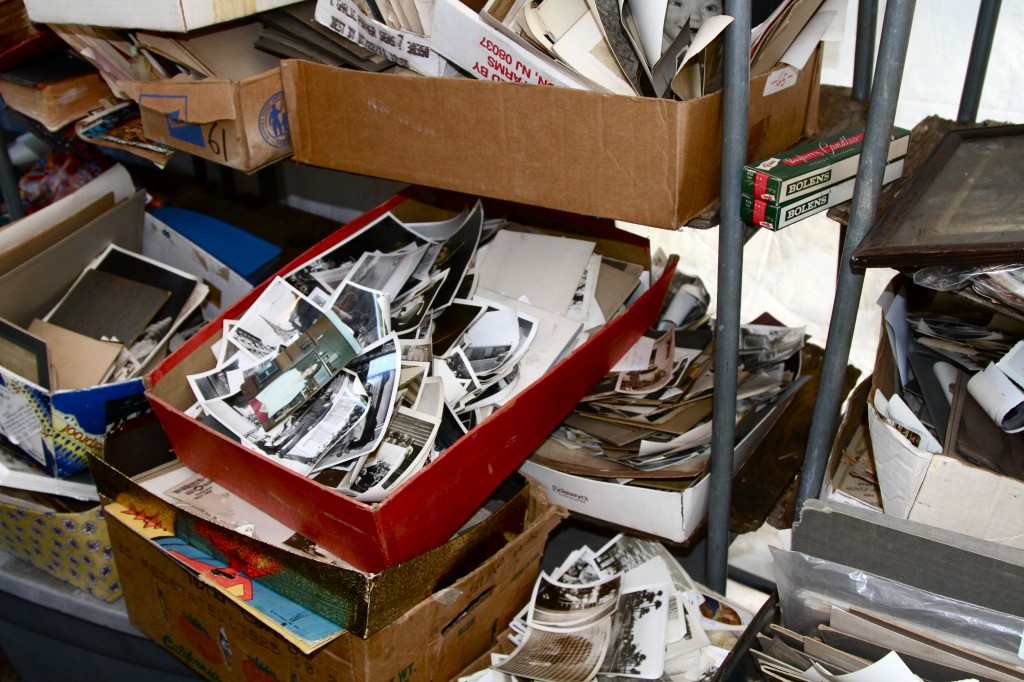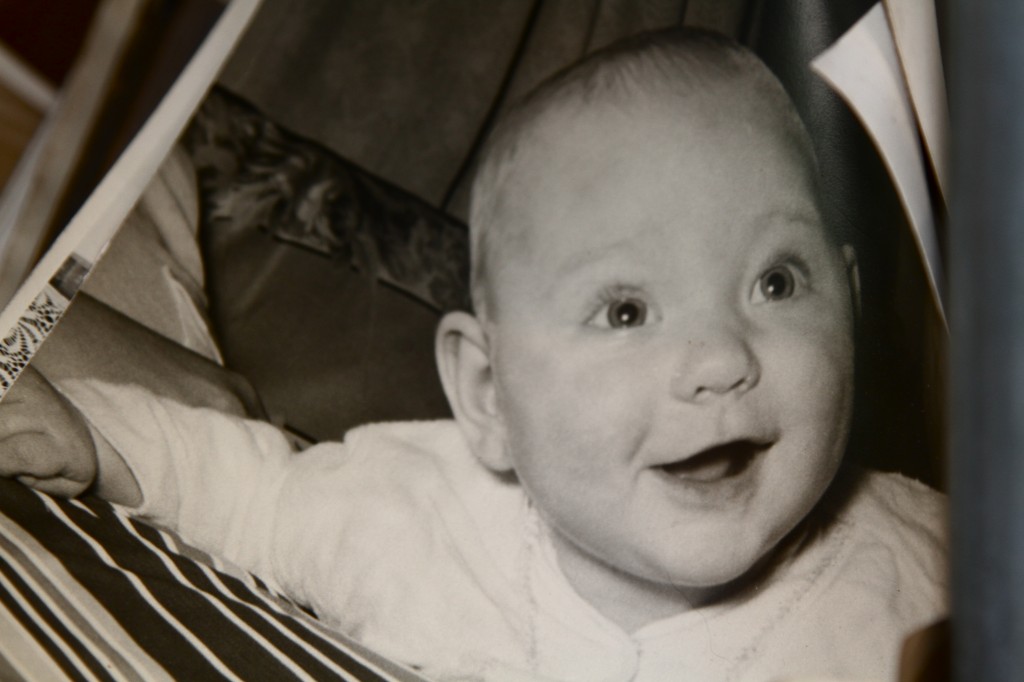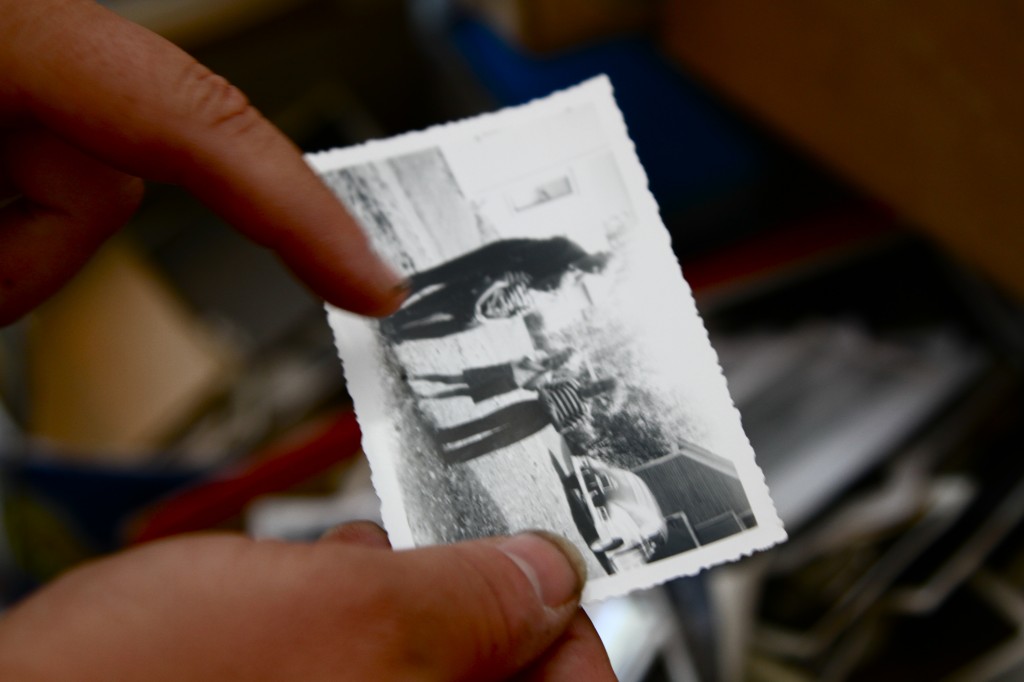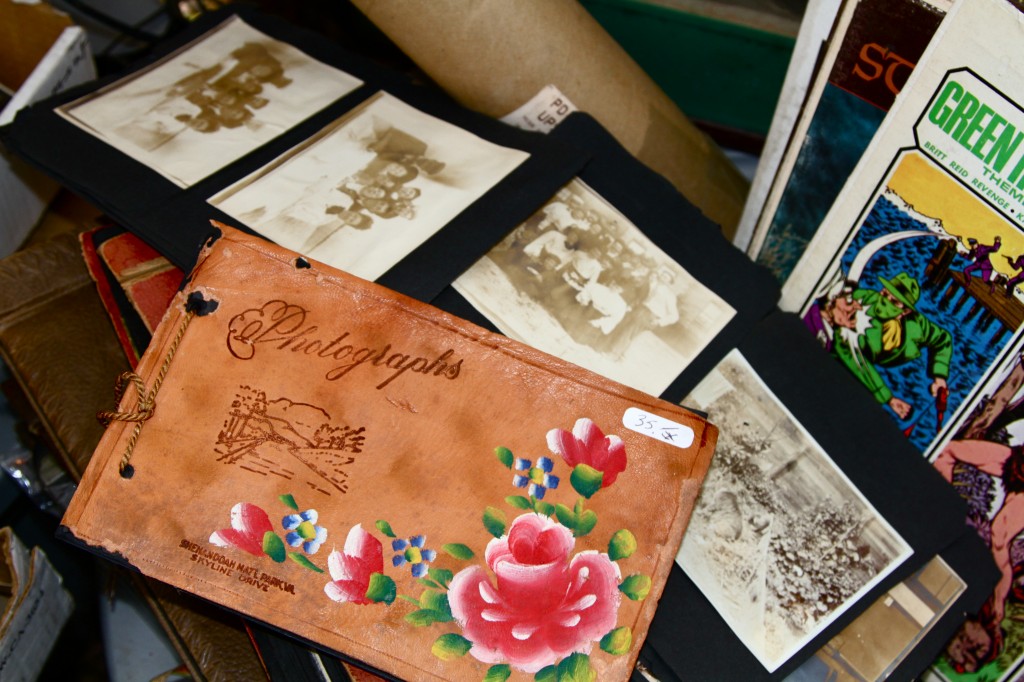 Faded Frocks
Pam Daly sells vintage clothing and textiles from the 1890s to the 1940s. Her collection of feminine silk gowns and dresses are absolutely stunning and prices range from $25 to $225. In addition to selling at markets like Brimfield, Daly also sells her treasures on Etsy. She sells all of the antiques and vintage finds from her fifteen-room, Victorian-era home. Her items include, flapper girl boudoir items, art deco jewelry, vintage clothing,(1890-1945), dresses, lingerie, bias gowns, barkcloth fabric, vintage textiles and millinery.In addition to the Faded Frocks store, she also has another store Rusty Rose Petals.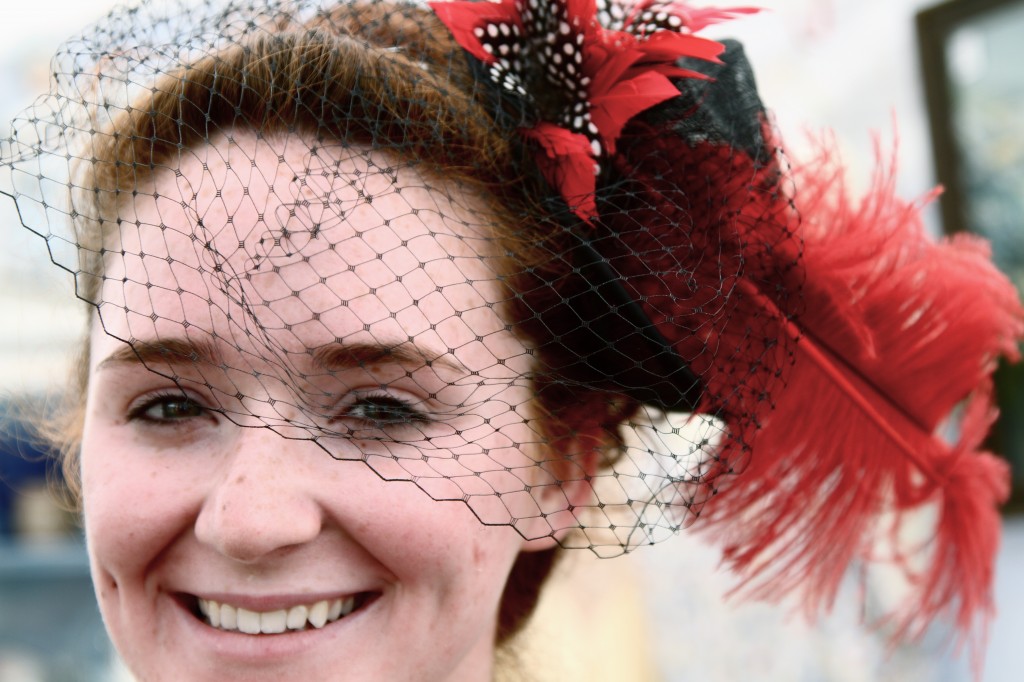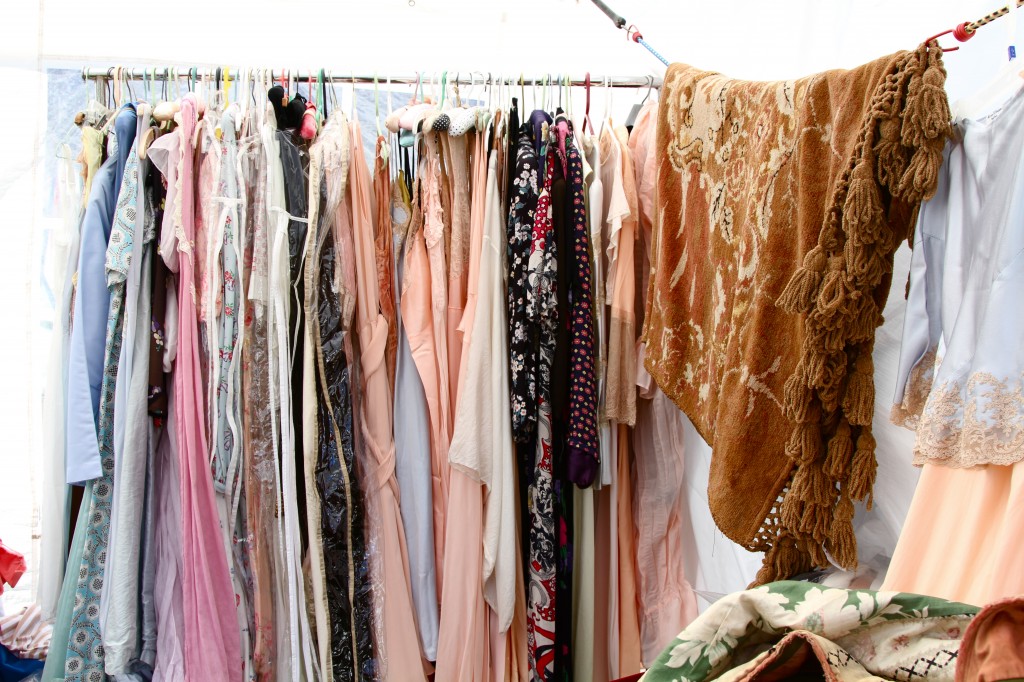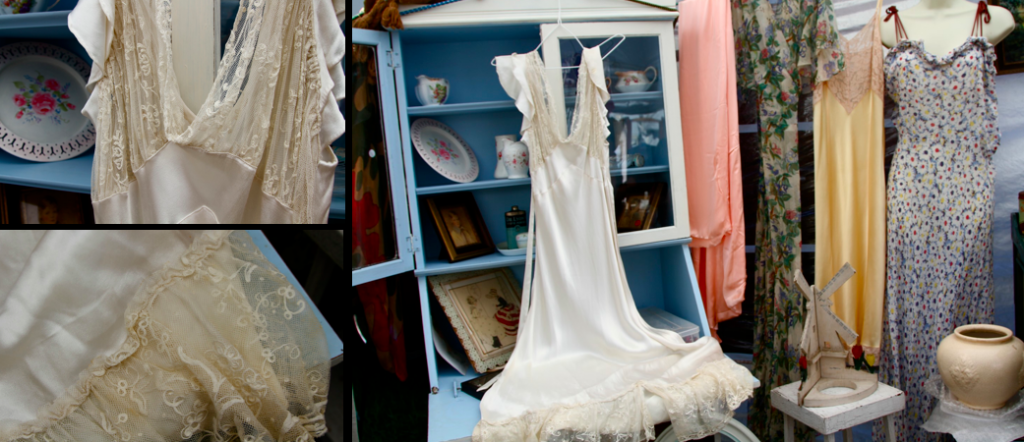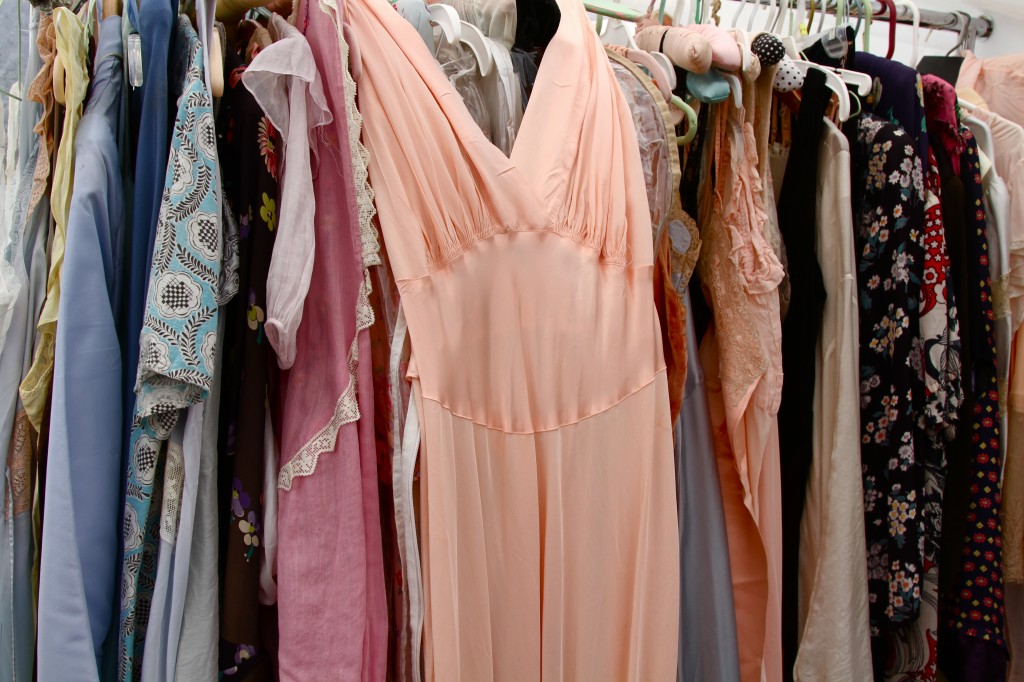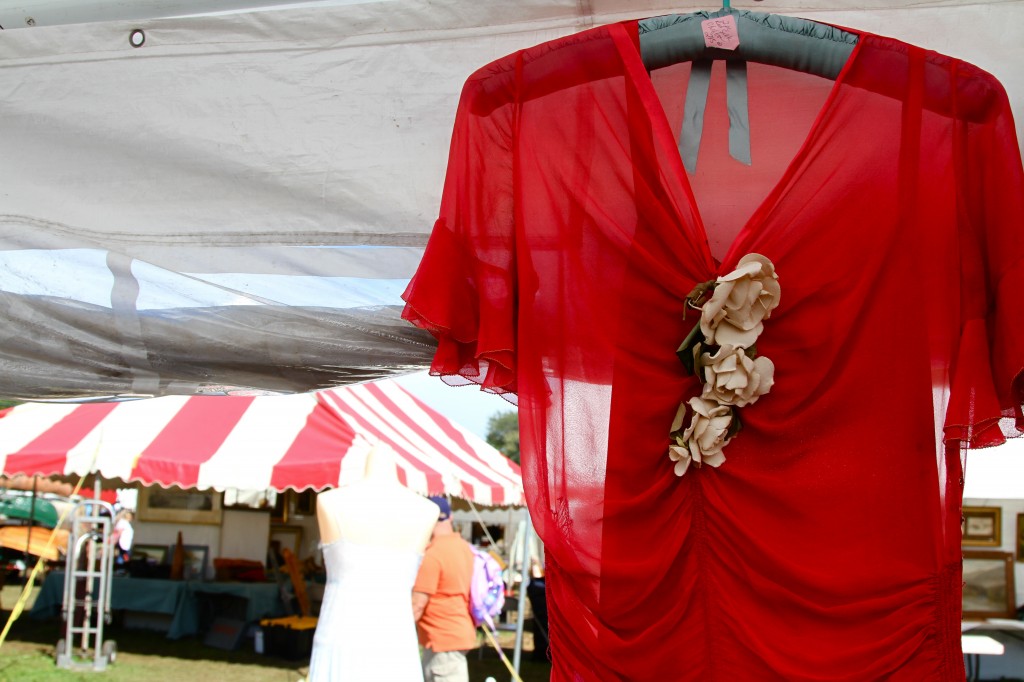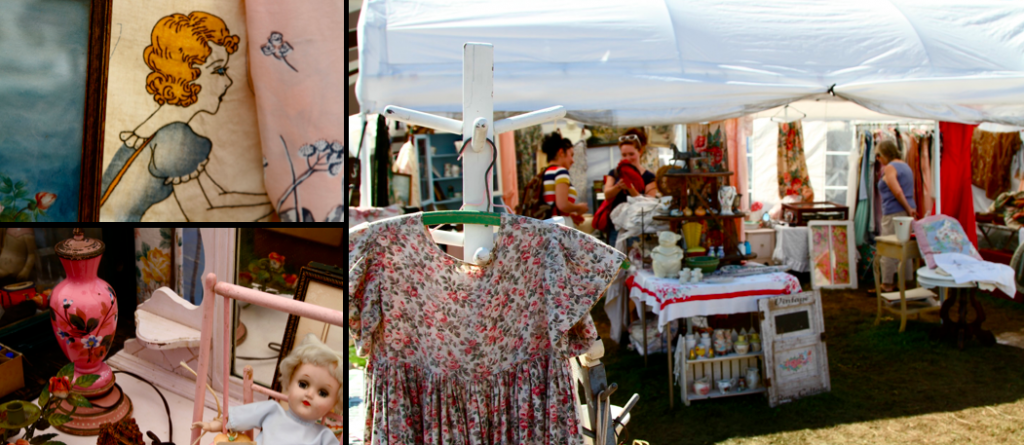 Vintage Christmas Decorations
I met Claudette May at her booth where she was selling vintage linens, kitchenware, pictures, salt and pepper shakers, jewelry, lamps and most importantly, some pretty cool Christmas items. Claudette, who is from Connecticut, had some great prices and items. I bough the "Campfire Memories" silk pillowcase (photo below) for only $10. I have been collecting these pillowcases for a while now. Enjoy the photos and thanks to Claudette for allowing me to photograph many of her items.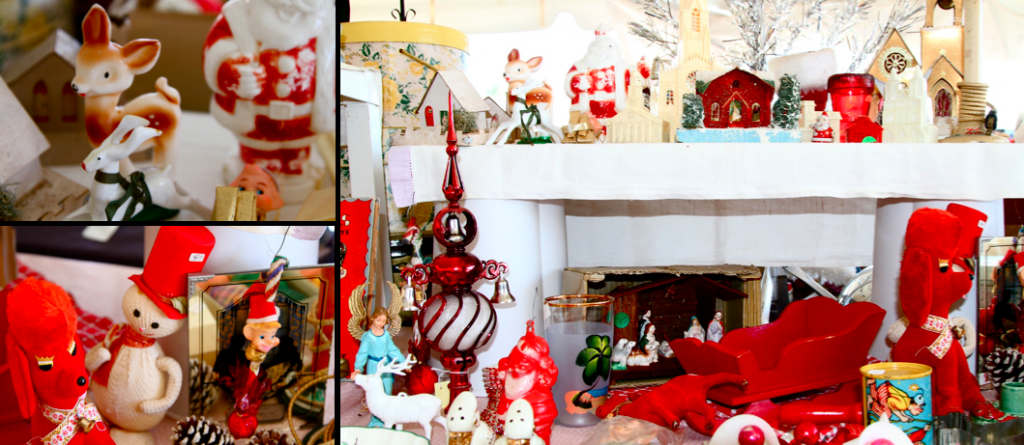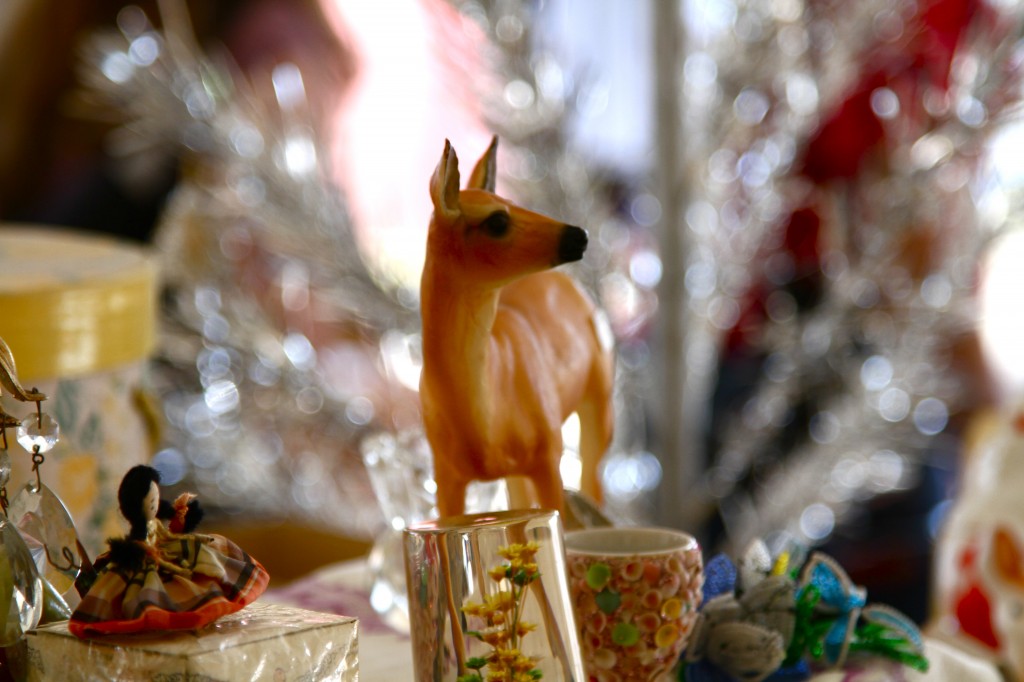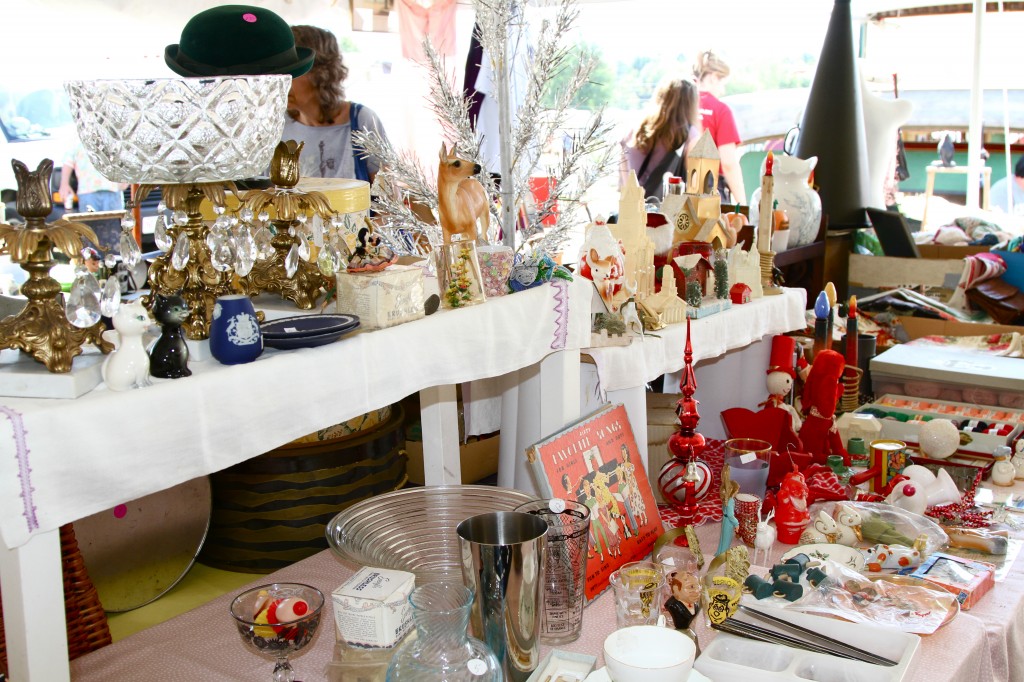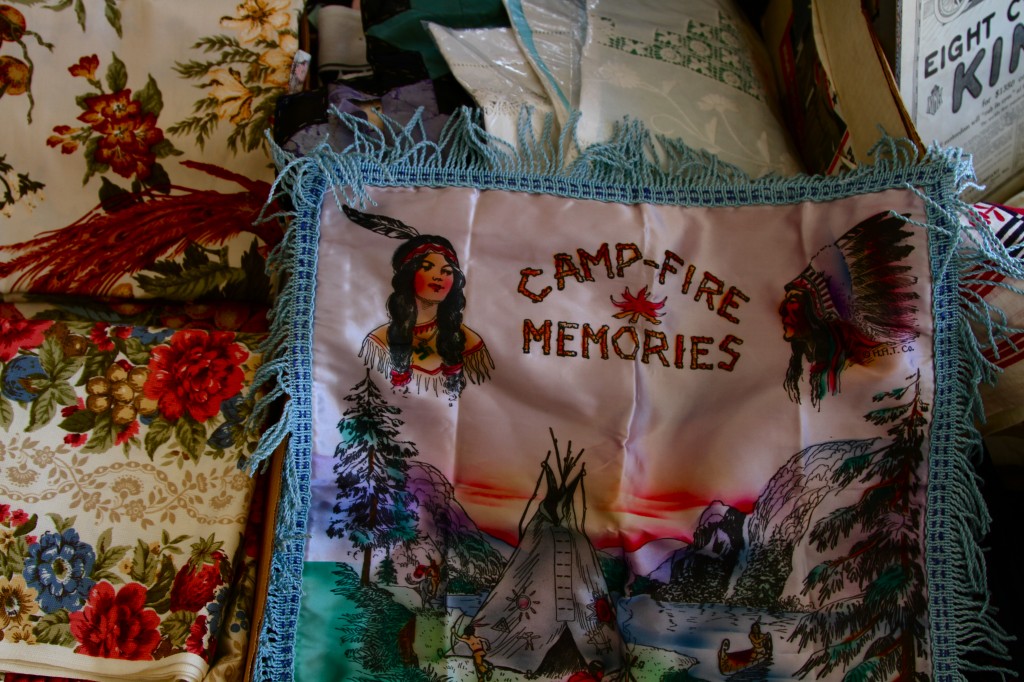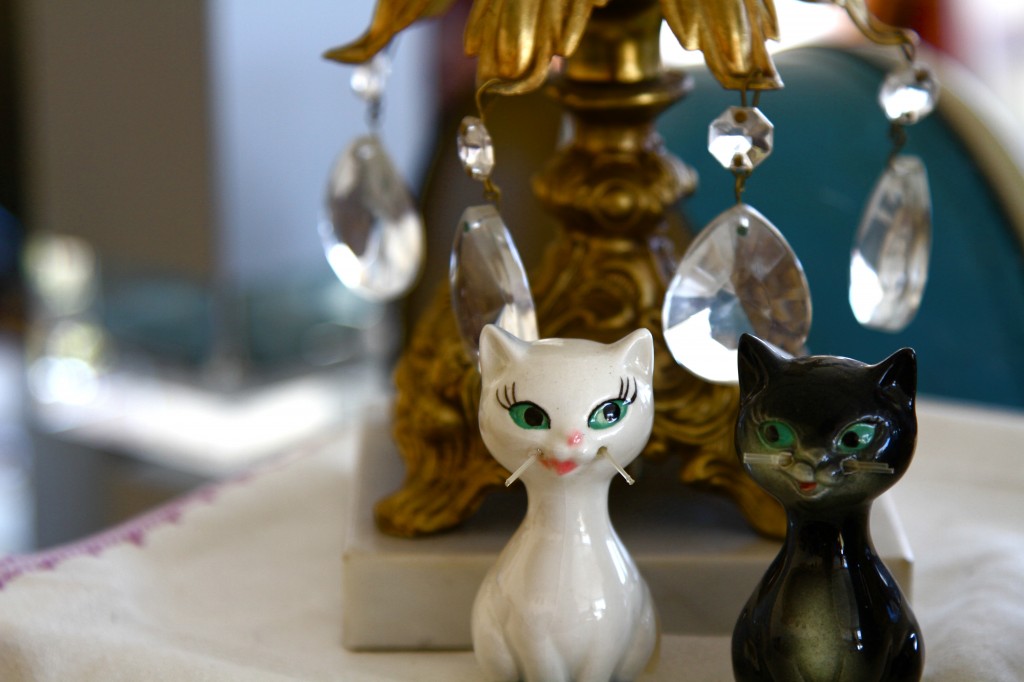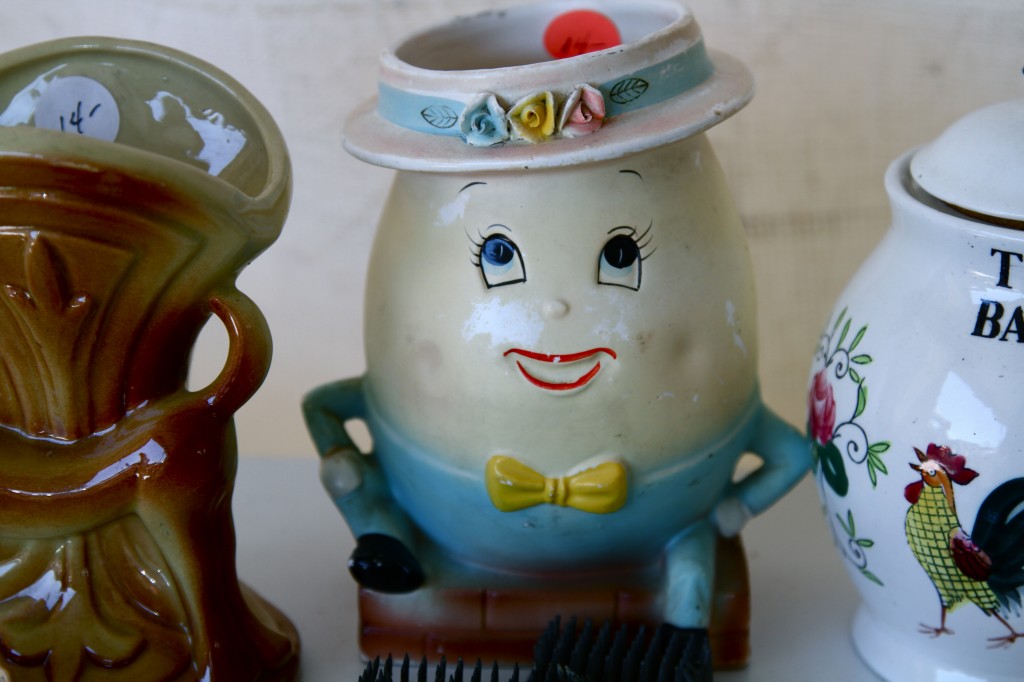 The Garage Antique Flea Market Travels from NYC to Brimfield
I had the pleasure meeting sisters Lois and Barbara at the antique market. They informed me that all of their items are sold in a two-story store in Chelsea every Saturday and Sunday. They had all kinds of interesting items, such as old maps and postcards, instruments, typesets, tiny figurines, jewelry and books. I was thrilled to find all of the West Virginia maps and postcards, and bought them all for only $1 each! I recommend checking out The Garage next time your in New York City; great prices, great items.
Scarves, Jewelry, Etc.
The photos below were taken at the first booth I visited. The woman selling the items told me that they all belonged to her aunt and father. I bought the New Hampshire scarf and the heart bracelet, both for under $5.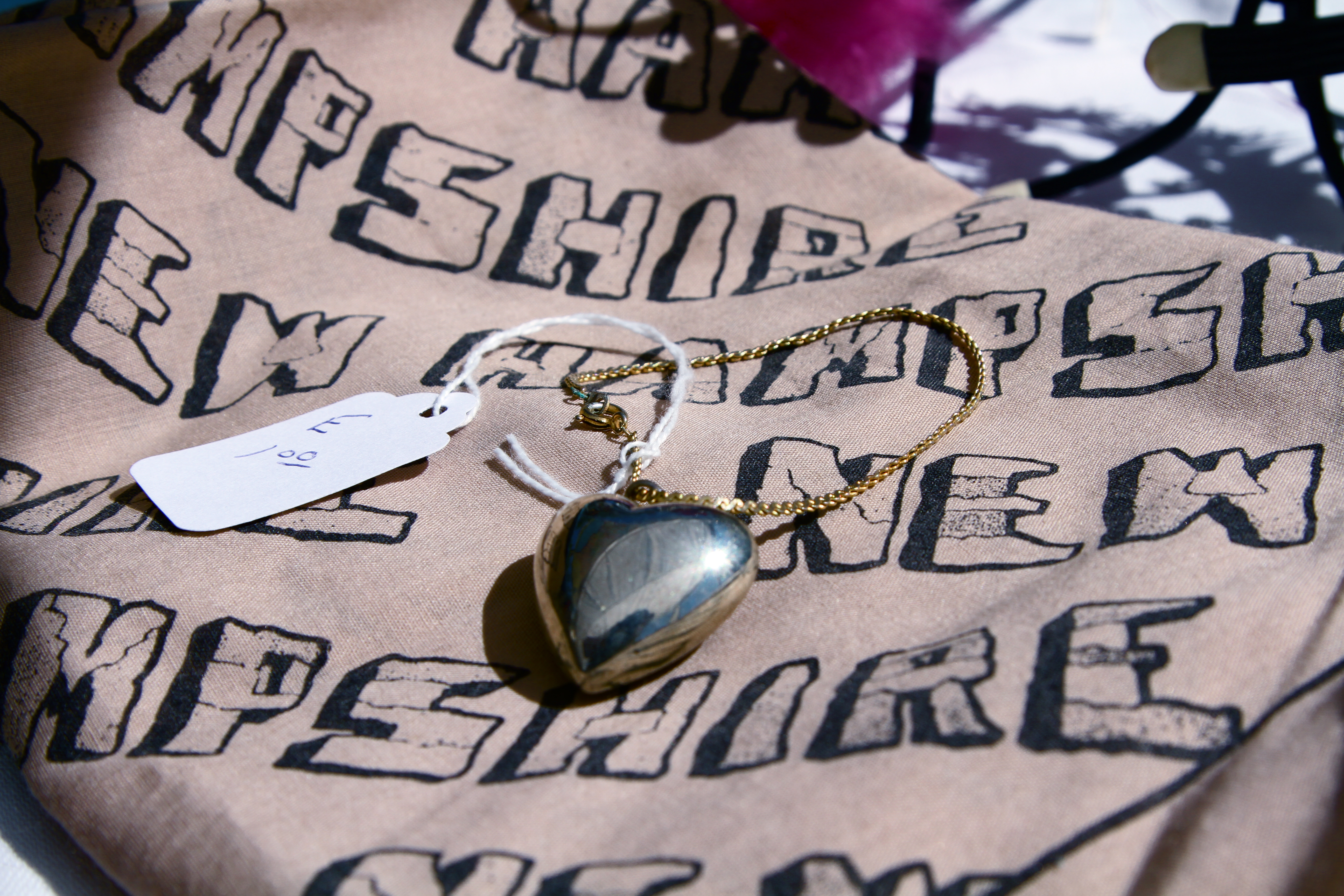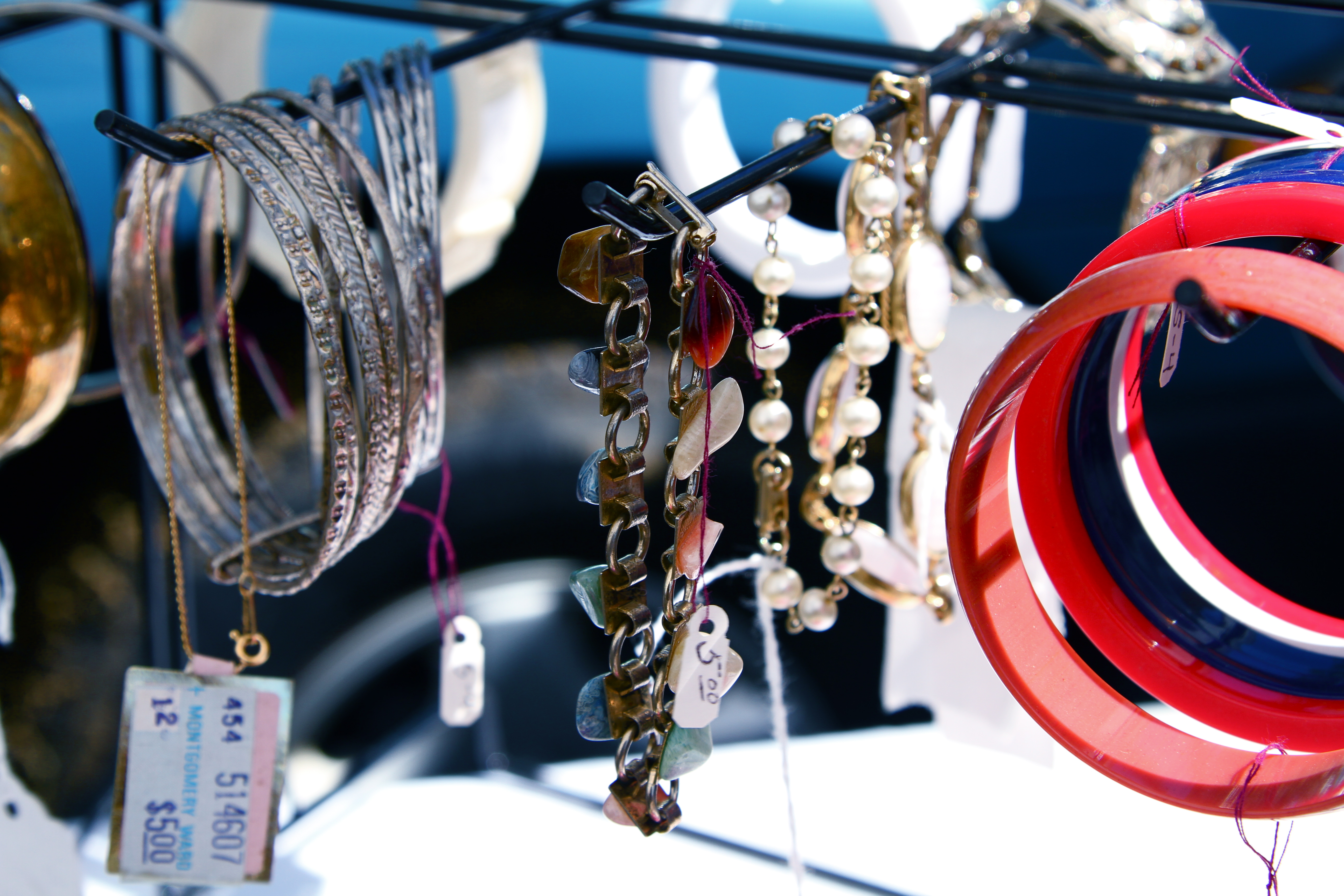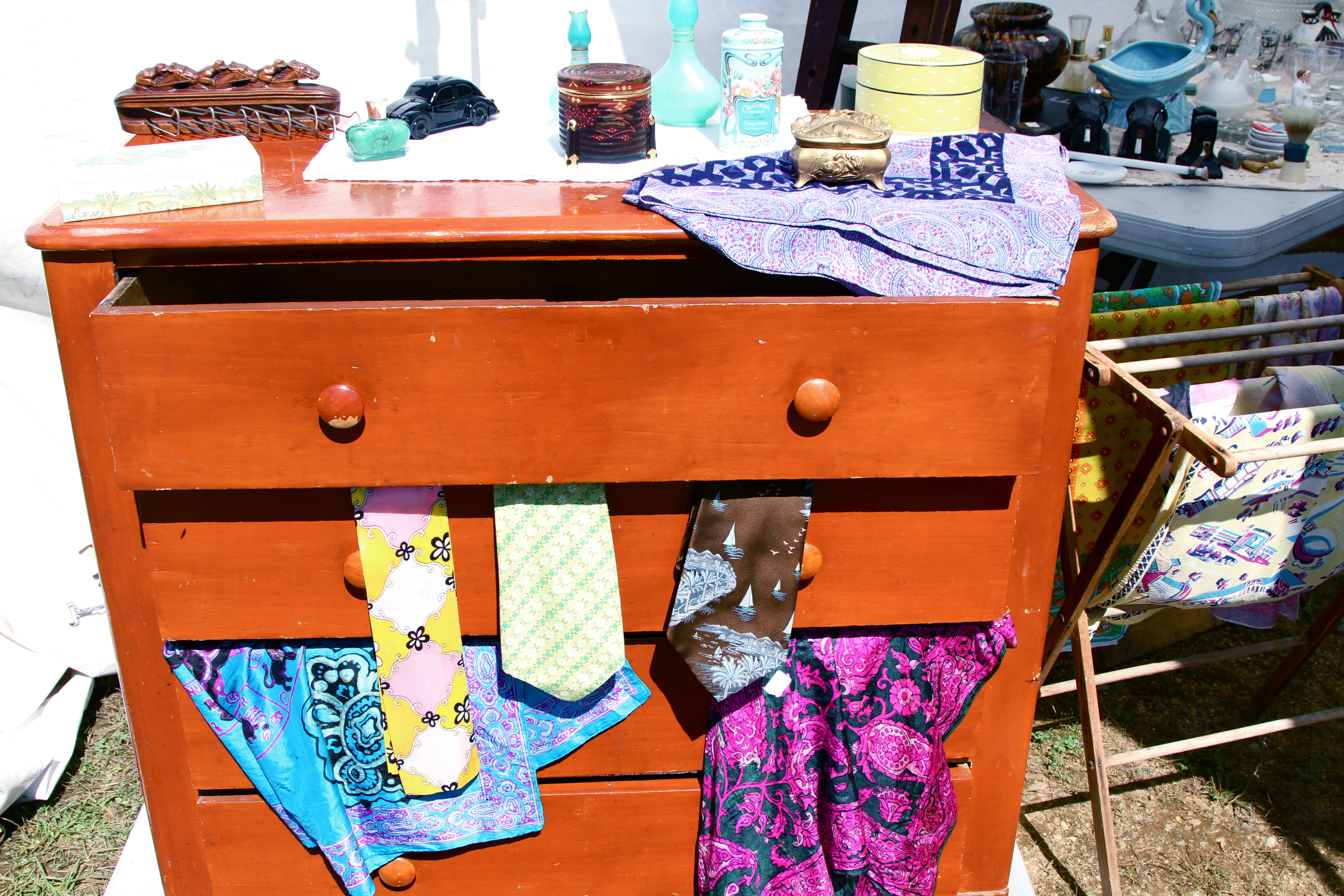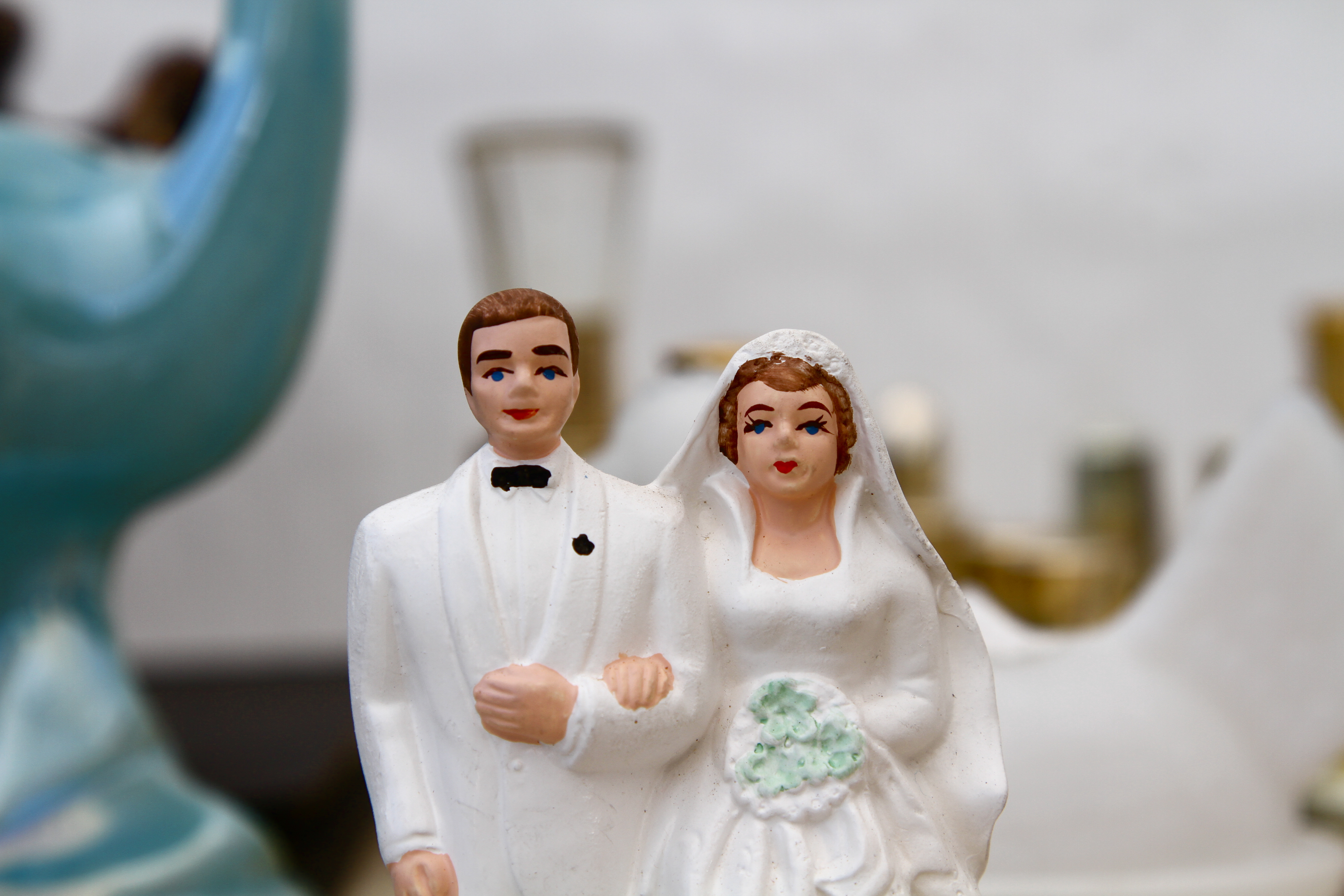 The photo above I am printing and giving to a friend as a wedding gift!
Lamps and Buttons