Vintage Headpiece Gets A Makeover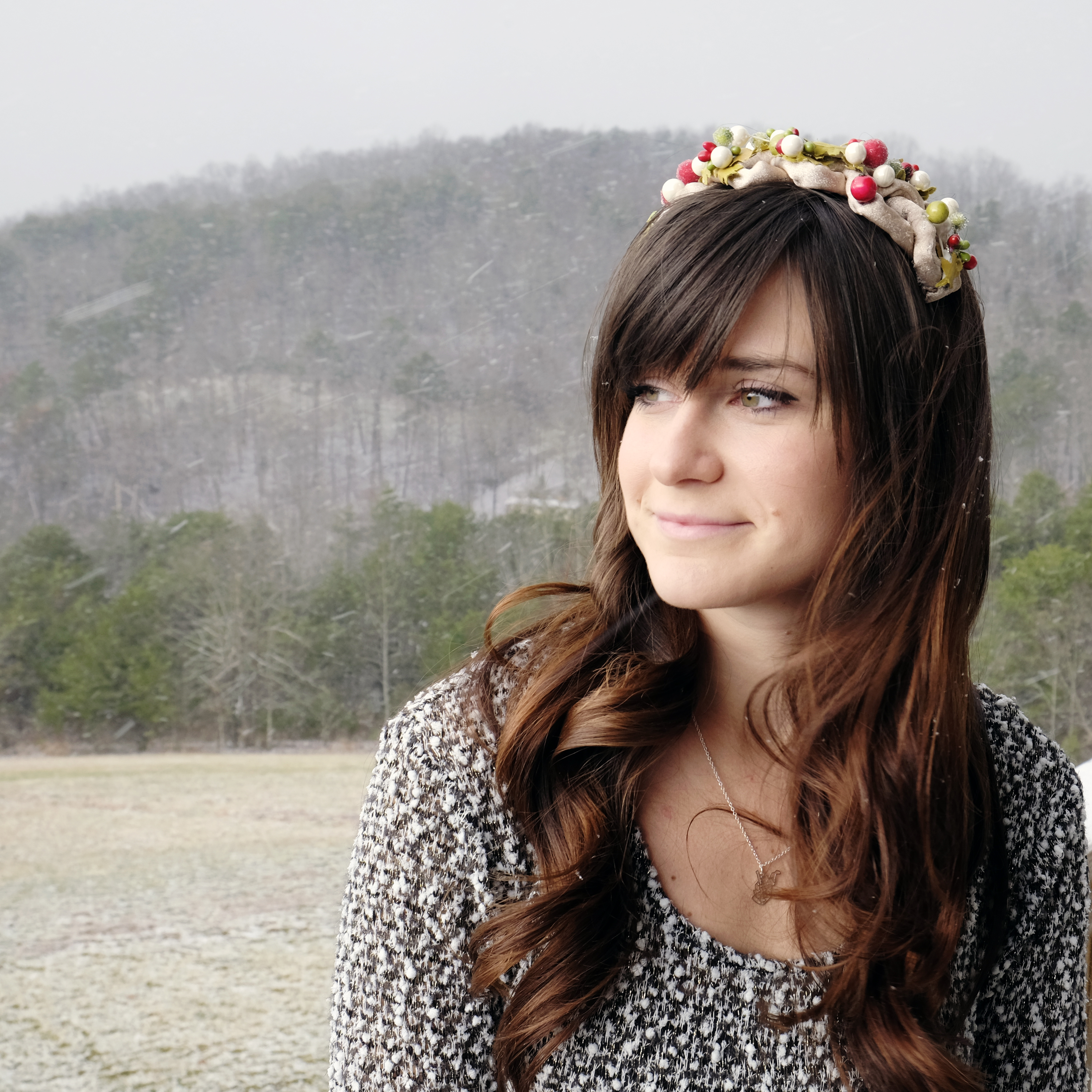 A couple years ago I came across a vintage, white headpiece while browsing Brimfield. I spotted it, liked the style and color and bought it for $5.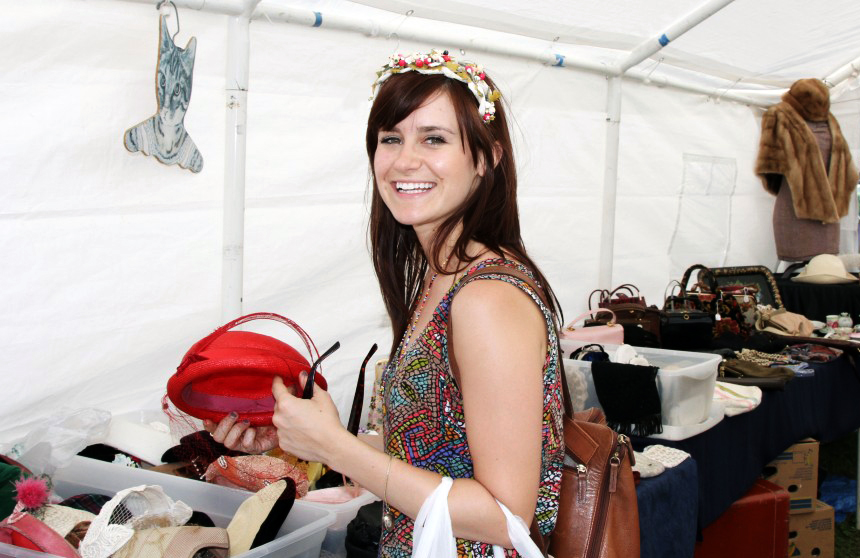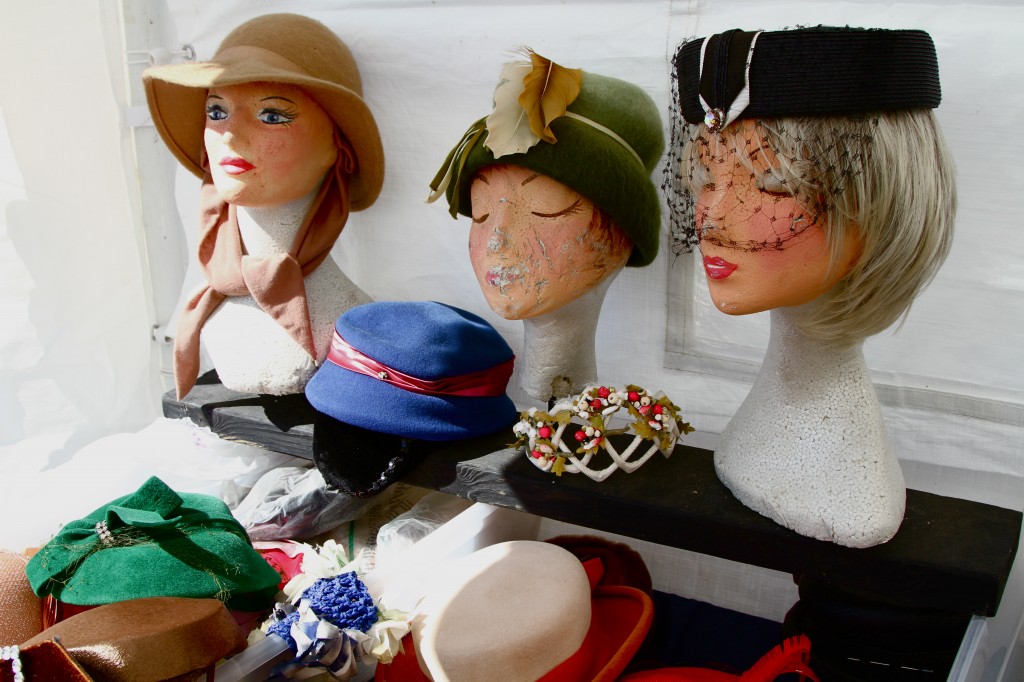 Since then, it has been sitting in a drawer waiting to receive a makeover. It was missing alot of foam beads, flowers and leaves (see above). Most of the headpiece was void of anything and the fabric was ripping. This year (thanks to my loving mom) it received a necessary facelift.

She wrapped the headband in gold ribbon, replaced the old (styrofoam) beads with plastic ones and re-used the small, green leaves for texture. The result is a pretty awesome Christmas headband.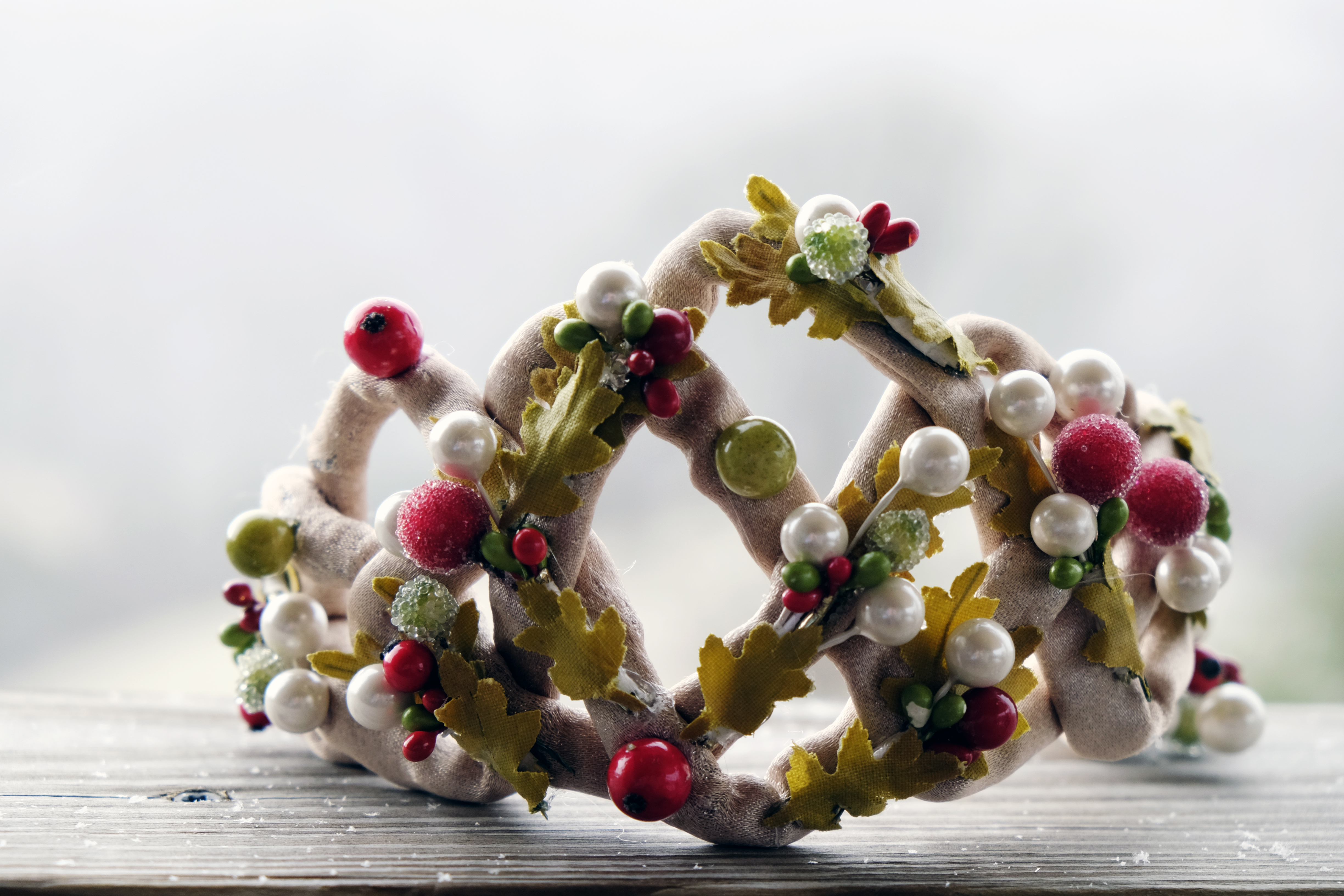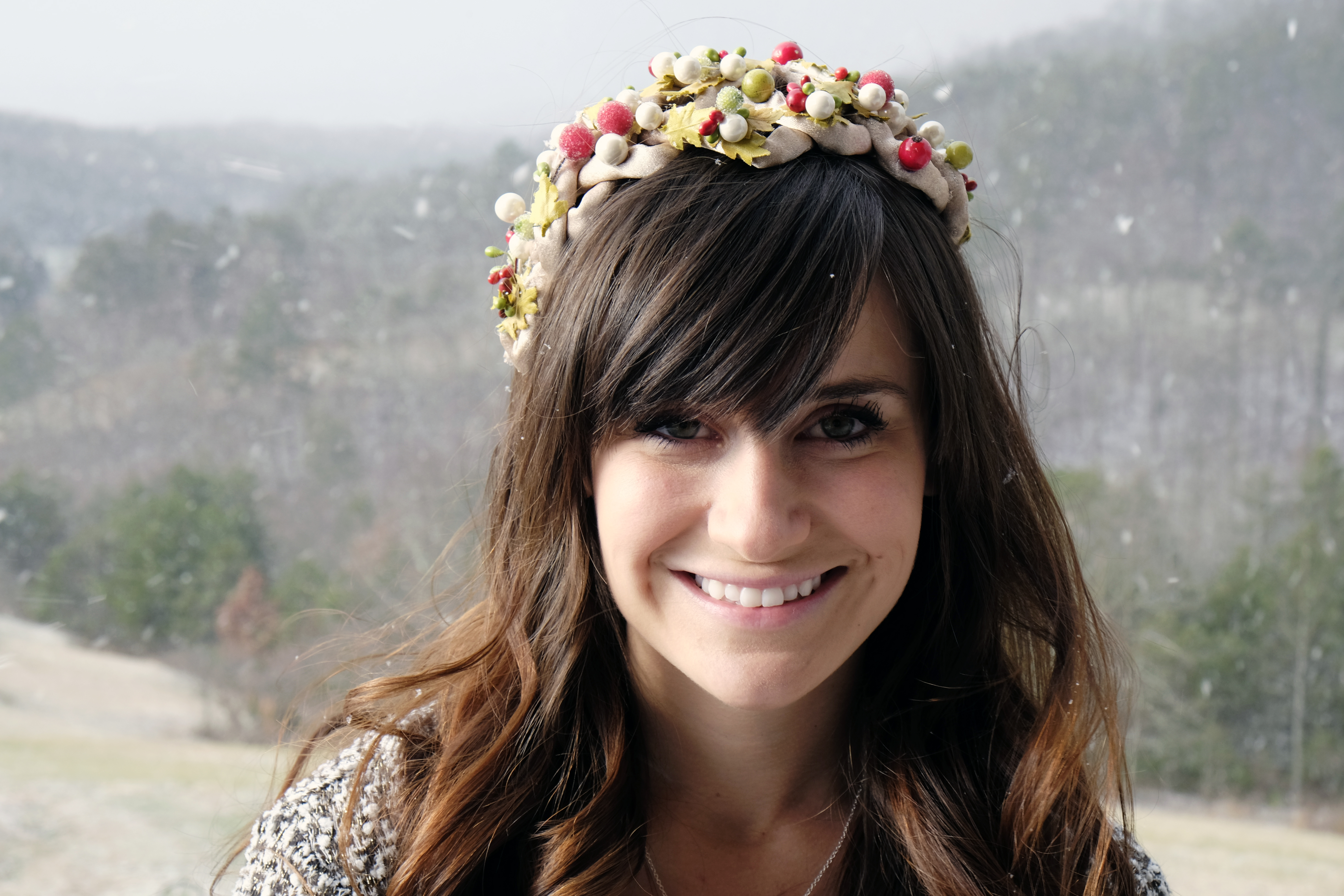 thanks mom